Nicholas Hopp
Web Developer & Designer
I'll help take your business to the next level.
Because I focus on more than just design.
Your business goals become ours. And together you'll reach them.
Why trust me to design your website?
I Learn Exactly What You Need
I don't assume I know what you need just because I know web design. Instead, I start with a blank slate, making sure to learn about your business and what you hope to get out of your website. You lead the charge, and I'll use my expertise to deliver the best site for you.
I Don't Just Design—I Strategize
Before I do any work I'll create a plan that shows the how and, more importantly, the why of what I plan to design and develop for you. From the number of pages to the navigation, I'll make sure that the strategy for your website is going to maximize your success.
I Bring Your Vision To Life
Once you approve the plan I'll get right to work. Each client I work with becomes my top priority, so I make sure to deliver the website of your dreams in a timely manner. My expertise makes me a dependable partner that guarantees you'll be ecstatic with your website and the support I provide.
I Create Designs That Convert
I help small business owners and entrepreneurs like you make more money by leveraging your online presence through professional, customer-centric websites. Each mobile-friendly, conversion optimized website and client-specific digital strategy I create increased brand awareness, builds larger followings and turns more leads into paying customers. And I'm looking forward to doing the same for you.
So who is Nicholas Hopp?
I'm a Web Developer & Designer based in Green Bay, Wisconsin who specializes in WordPress responsive websites. I graduated from Northeast Wisconsin Technical College in May 2013 with an Associate's Degree in Web Development & Design, but I'm passionate about being a lifelong learner who is always knowledgeable about the latest and greatest technology in web development. If you work with me, you'll be sure to be on the cutting edge of website design. I make sure to thoroughly understand each business I work with so that I can deliver the website that makes your business even more successful. I'm excited to work with you and know we'll make a great team for your business.
When I'm not in front of my computer designing websites I'm spending time with my family. I live in Green Bay, WI with my wife, our four sons and three dogs. We enjoy going camping and I have recently got into photography. I love taking my camera and capturing moments with our kids when we go to the New Zoo, Door County, Botanical Gardens, or the local Farmers Market. I'm currently available for freelance work and look forward to working with you.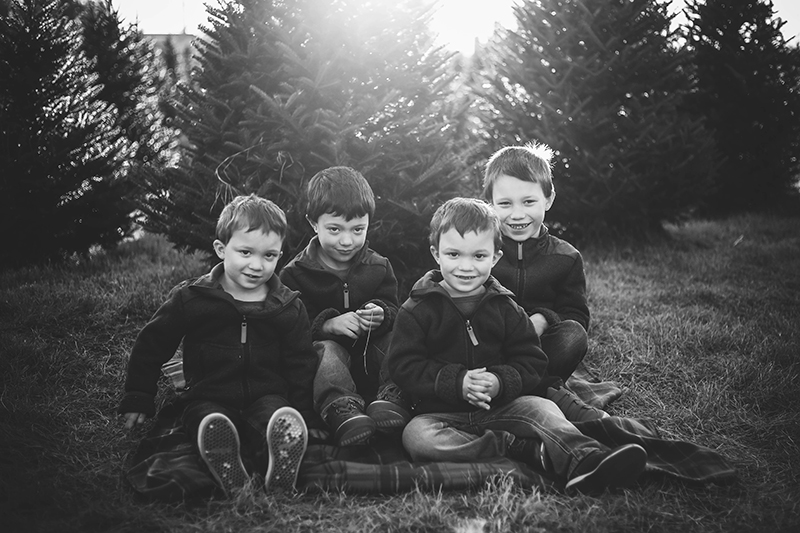 Interested in updating or creating a new website?
Answer a few questions and I will contact you within 48 hours with a custom quote. This will give you an idea of how much a new website will cost without going into all the details. This allows me to learn more about you and your business before I can create a quote for you.