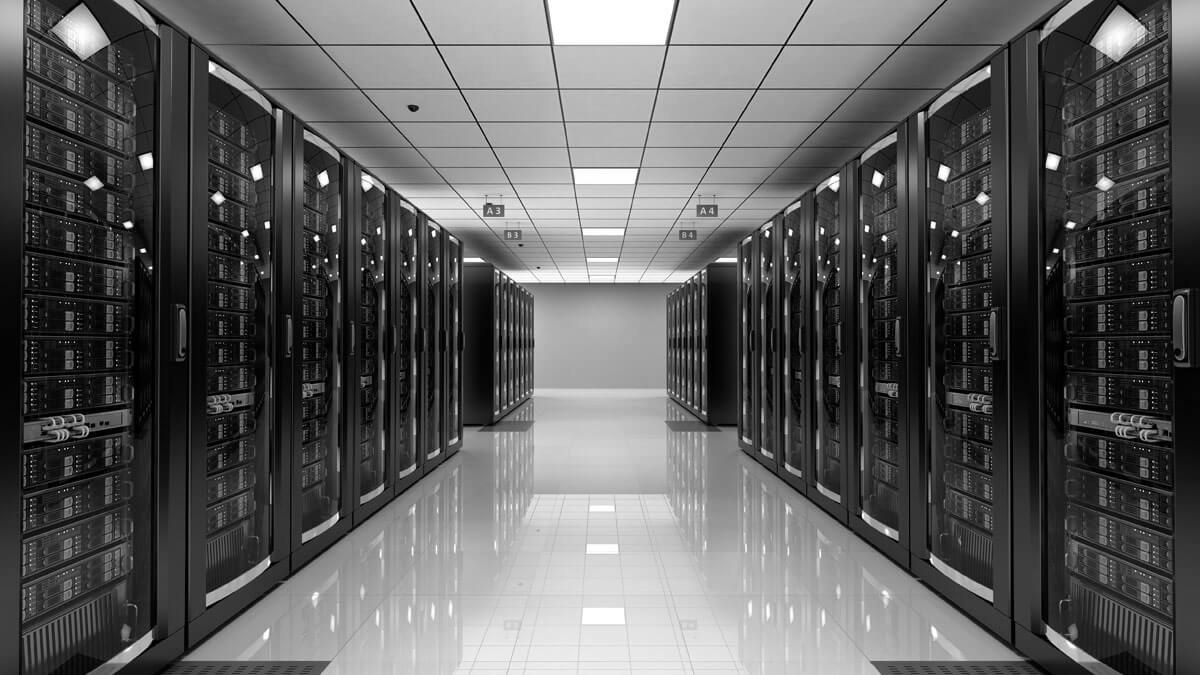 Hosting is an essential part of any website. It is crucial that you make sure to find a hosting plan that quickly and securely presents your website to visitors. There are two common options for hosting, shared hosting and managed hosting. Shared hosting is the least expensive option and caters to the most common needs of a wide variety of websites. Managed WordPress Hosting is more expensive, but is catered to a more specific market. This is done using WordPress-optimized servers and a number of other advanced services.
Why you should not use Shared Hosting
There are many problems with using shared hosting, which mostly stem from its business model. The cost is low because hundreds, sometimes even thousands of websites are put on the same server. This leads to the "bad neighbor effect." The server which is housing all these accounts has a fixed amount of memory available. If one website uses more than its fair share of the available memory they ALL the other sites housed on that same server will experience problems – all because of this one "bad neighbor." This may cause your website to load slowly or to possibly not load at all. This is not the impression you want to make to visitors.
Unfortunately, memory isn't the only think that gets divided up when you host your website on a shared server. Bandwidth, processing power, storage… everything has to be shared between these accounts. Websites who utilized shared hosting are simply not dependable.
The Advantages of Managed WordPress Hosting
By utilizing managed WordPress hosting for your website, you will effectively stop the "bad neighbor effect," well gaining many benefits. These benefits include blazing fast speeds, enhanced security, automated backups, automatic updates and better support.
Incredibly Fast Speeds
With managed hosting servers are optimized to run WordPress. Everything including the hardware and the software are built specifically for WordPress sites. Running your website on managed WordPress hosting can often reduce your website's page load speed by 1-2 seconds or more!In today's world full of modern conveniences, the faster your website loads the better. This is important not only for better customer experiences, but also because Google takes the time it takes to load your website into account (as well as other factors) when determining where to rank you in search results.
Enhanced Security
Basic security sweeps are likely performed by shared hosts to ensure that their hundreds of users on each server aren't hit by all sorts of threats. Managed WP hosting however, takes security to a whole other level.Increased security protocols, daily malware scans and the ability to ward off all kinds of cyber threats are features you'll find pretty much as-standard on most managed WordPress hosting plans.At the end of the day, however — no matter how secure your servers are — websites (especially popular ones) still occasionally end up being attacked. If your site is unfortunate enough to get hacked on managed WordPress hosting, you'll almost certainly be better off since your hosts will likely have both more WordPress-specific know-how and be willing to apply it to get you out of a fix than a general shared host will.
Automated Backups
It is critical that your website has backups done regularly. Most managed WordPress hosting plans included automated daily backups and features such as one -click restores that will bring your website back online within minutes, if not seconds.
Automatic Updates
With managed WordPress hosting, your web server will be managed by professionals whose goal is to ensure things are performing at peak efficiency. Automatic updates cover everything from the operating system on the server to PHP and MySQL etc., but also WordPress itself. This means that you will always be running the latest, most stable and most secure versions of just about everything you can think of.
Better Support
Support personnel at your shared host may be extremely friendly, but they're unlikely to be WordPress experts.Have you ever had issues where the standard response was: 'Make sure WordPress is updated and make sure you aren't using bad plugins'? Or that old classic: 'Try deactivating your plugins one by one to see if one of those is the problem'?Managed WordPress hosts know exactly what version of WordPress you're running (since they themselves are the ones maintaining it) and what plugins you have installed. They will usually be able to hone in on your problem much more quickly and will, generally speaking, be able to solve issues that shared hosts won't even get into.
Better Uptime & Scalability
Your website will be able to handle a much higher number of views with a managed WordPress hosting system than if it were being run using shared hosting. When selecting your hosting plan, it is important to keep in mind that many leading host, such as FlyWheel, have predefined limits on the number of monthly visitors your website will be able to accommodate before being subject to additional fees.If your site does start to outgrow the particular managed WordPress plan you've chosen, technicians will usually let you know that you'll need to consider upgrading to a higher-level of service.The real benefit here is that since your website is on a standard platform, there will be no migration hassle — unlike when having to move from a shared to a VPS (Virtual Private Server) or dedicated server.
Conclusion
You now have a good overall understanding of the differences between shared and managed WordPress hosting. In short: If you're running a WordPress-powered website and have $30 a month to spare, you should almost certainly make the switch to a managed WordPress host.
I would actually go so far as to say that presuming you're only looking to run WordPress, about the only justifiable reason for staying on shared hosting, is financial. As soon as your online business can afford to do so, it'll almost certainly be worth moving away from shared! Remember it's not just about how much your hosting is costing you it's about how much value it is adding to your business.