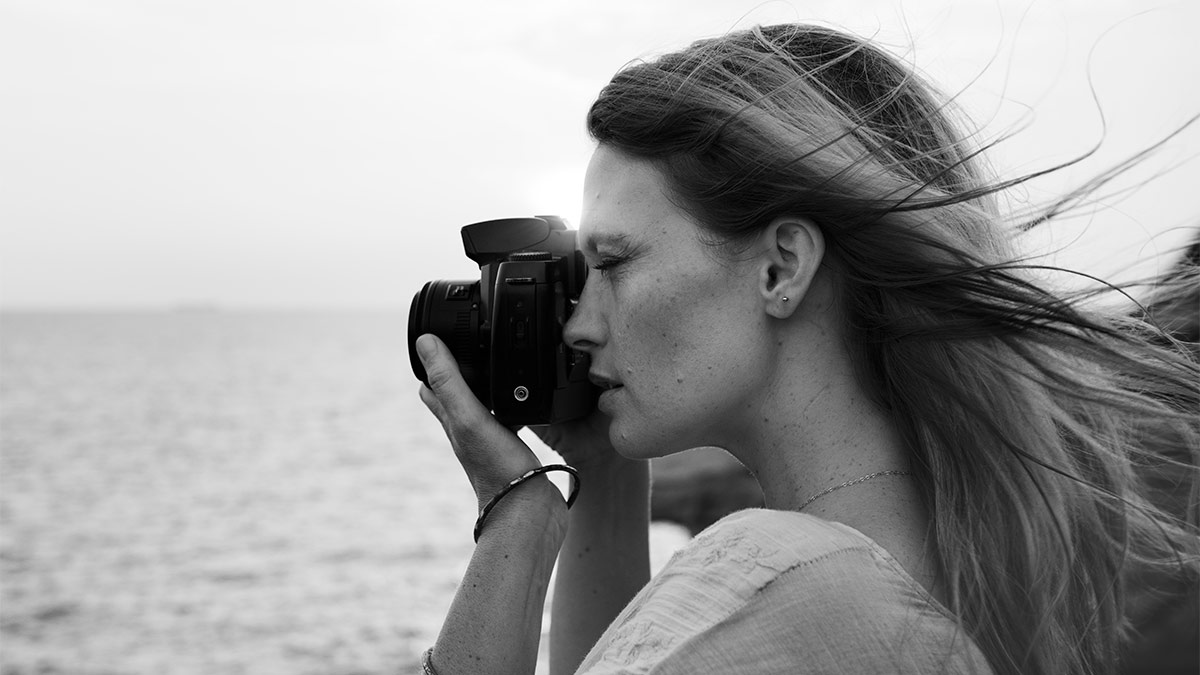 Whether someone is looking for a family photographer, wedding photographer or a photographer for their business there seems to be a common theme: a photographer's website is typically the client's first connection with the photographer. Successful photographers have some common themes when it comes to the design of their website.
Simplicity is key! Even when you are presenting your clients with a lot of information, keep it simple and well organized. Simplicity allows you to show off your work and create a better experience for your clients. Your clients should find your website easy to navigate. One way to achieve this is by having a clear navigation. The navigation should stay in a consistent location throughout your website, typically at the top or on the left-hand side. Menu items should be kept to a minimum, in most cases 5-6 at the most. and there should always be easy access to return to the homepage of your website. Your call to action should be clear, making it easy for clients to know why they are on your website. A simple contact form and your contact information should be easy to find on your website.
Blogging is an excellent way to showcase your work, to market your business and to advertise your services. Blogs help your clients to feel connected to you, as well increasing your SEO. By publishing frequent blog articles you help to establish your credibility and keep your clients checking back to see more of your work.
Using analytics for your website can help you not only track the activity on your website but can also help you understand and learn more about your clients. It is important for your business to analyze this data and use it to improve upon your business.
Having a strong "About" or "Bio" page is essential to the success of a photography website. This is your opportunity to allow your clients to learn more about you on both a personal and professional level and to help them connect to you. While it may sound simple to sit down and write a little about yourself, this is often one of the most difficult aspects of their website for many photographers. This is an opportunity to get your clients to trust you and your expertise.
Hiring a professional web designer is a huge asset to photographers. This allows you to make changes to your website that make you stand out from other photographers. Everyone hates going to a website that takes forever to load! Professional web designers are able to optimize your website (including all those images) so that your site loads as fast as possible. It is also important to use a reliable hosting company who has minimal down time and takes frequent backups of your website. Having a website that doesn't load or that takes too much time to load makes you lose credibility with your clients and makes them lose trust in you and your services.
We live in a world that is contently on the go, which has turned mobile browsing into an epidemic. Having a responsive mobile friendly website is a must in today's world. Your website needs to be able to adapt from computer screens to tablets, to mobile devices. Failing to do this can drive away a large portion of your business.
Marketing is very important in the world of photography. Social media is another way to expand your audience and to get your blog posts and information out to your clients. Having an email marketing campaign is a more targeted marketing approach than social media. Your email list is full of people who are already interested in your work, so use this as an opportunity to showcase your work and to introduce new products and services.
Remember quality is more important than quantity and first impressions are everything. It is important to showcase the images you are proud of rather than filling your galleries with pictures that are just average. It is essential to your success that you continue to add quality content to your website. It is also okay to go back and showcase some of your favorite work from time to time. Consistently providing fresh content for your website is hard to achieve, so make sure you are not giving up too early.