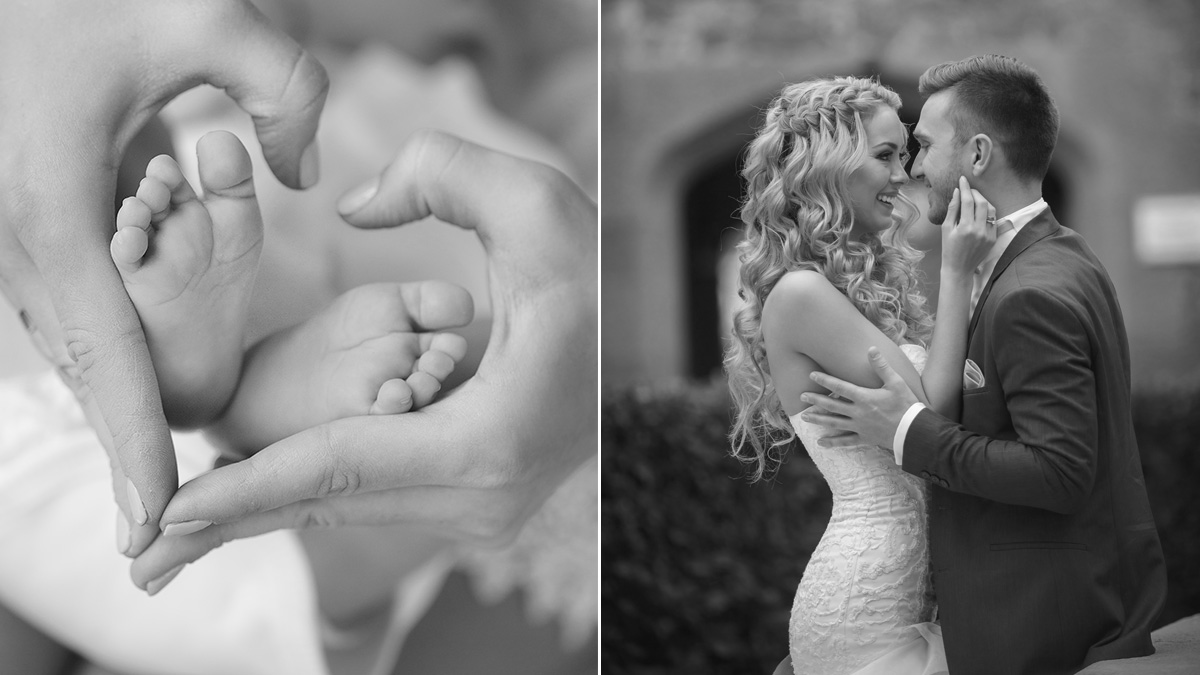 Let me paint a mental picture: imagine you are a family photographer and a pretty good one too, but you also want to take up other photography specialties. So, do you develop new websites on different sub-domains, different domains or merge all together?
Or you despise the grueling task of managing the 2 or more websites you own separately. Would there be an advantage combining them into one website?
Many photographers find themselves caught between multiple specialties. I have given it a lot of thought, and so I really hope that this gives you the answer to this question.
I could just tell you to "try" to combine all your specialties into a single website (using just one domain but splitting your specialties into pages or sub-folders)
But it's not as easy as it sounds and such an answer would lack substance. There are several options to consider, and I'll do my best to clarify them. They are:
One single website
This implies the application of different pages or sub-folders for different specialties. domain.com/family/ domain.com/newborn/ domain.com/wedding/ etc.
Let's consider some of the advantages attached to this option:
Developing and managing it is easier and less expensive
Marketing becomes less difficult with sending all traffic to one site
All your SEO Page Rankings will be on just one domain
Branding just one website is easier than branding different websites
Simplify only having one About Page, Contact Us, Blog, etc.
From an SEO perspective, combining all the specialties on one domain is unarguably the best solution to have your single domain authority rank higher.
Let's examine some photographers that chose this option:
It is, therefore, clear that combining several photography specialties into one site successfully is very possible. I personally recommend this option to you.
But there is a downside to this option, and this is based on the fact that the different fields you are trying to combine will compete with each other hence reducing their strength.
Competitions like this can be kept in check by prioritizing.
Sub-domains
e.g. letting the "www" sub-domain be for family photography, and adding wedding.domain.com and boudoir.domain.com
This never looks good. This option should be a last resort.
It gets complicated sometimes. Some photographers only use it when they are out of options and in special circumstances like trying to fuse two totally different platforms together.(e.g. a blog and an image management service ) It's, therefore, best to steer clear of this option if you can.
Separate websites/domains
Running different websites on separate domains: wedding photography (angieandmarko.com) and fashion & commercial photography (angelamichelleperez.com) they target different clientele/demographic and are under different names.
This is sometimes very effective when trying to reach completely unrelated target audiences with your distinct photography specialties.
Combining different types of photography on one website attracts different types of audiences with different needs, and this makes potential customers skeptical about the relevance of your work to their needs.
An example is someone who is majorly into wedding photography but shoots fashion & commercial photography occasionally, such a person can decide to build different websites for their specialties.
A lot of wedding photographers who have another specialty get caught up in this situation. This is mainly because wedding photography is a well-defined area of specialization that branches a little into other specialties. And sometimes, it's all about prioritizing and organizing them.
SEO considerations
Like I mentioned in the advantages of having a single website, it is easier to put all your SEO Page Rank into one domain, so it is better to make use of pages/sub-folders.
I hope that you are aware that if the domain you're presently using ranks for some particular keywords, then you have yourself an "authority" in such field. Immediately you start to combine other contents (your other specialties) with the initial content; Google might start to see your ranking signals as being diluted.
It just simply means that Google could adjust your SEO rankings thinking you are starting to distract yourself by delving into other topics. As long as you still have your previous backlinks intact, the drop in your rankings won't be steep and sudden, so you don't have to bother yourself so much about it. However, your SEO "value" would be transferred to parts to your new contents.
If you are very particular about your SEO being intact, I will advise that you build separate domains when you want to add another photography specialty to your already existing one. It is the most conservative but with a catch though; as much as the SEO on your initial site remains intact, your new domains will require a lot of time and effort to gain ground.
An important note on blogs
If you have a choice, please choose not to have the blog and the main portfolio on different websites.
Numerous photographers blog on a totally separate domain rather than putting the blog into a sub-domain or sub-folder.
Hybrid solutions, a multi-purpose site, seems to be the answer to the problems of numerous commercial photographers. A site that contains both your main portfolio and your blog. The era of running different photography websites and blog sites is long past. Being able to manage only one admin area and not have to deal with the strenuous process of managing 2 or more is key.
Sometimes, using two separate platforms is inevitable. (like a blogging platform integrated with an image management platform)
In time, we will all be working toward making our services complete and efficient.
It seems like a long shot, but it's achievable. You will observe that WordPress is gradually putting in place the capabilities to proof and sell images in comparison with photo-specific platforms which are having quite a hard time including blogging capabilities to their platforms.
Conclusion
Be sure to run a single website for similar specialties. Such areas like Wedding, Engagement, and Boudoir Photography or Family, Newborn, Lifestyle and Portrait Photography can be put on the same website because they seem connected in their own little ways.