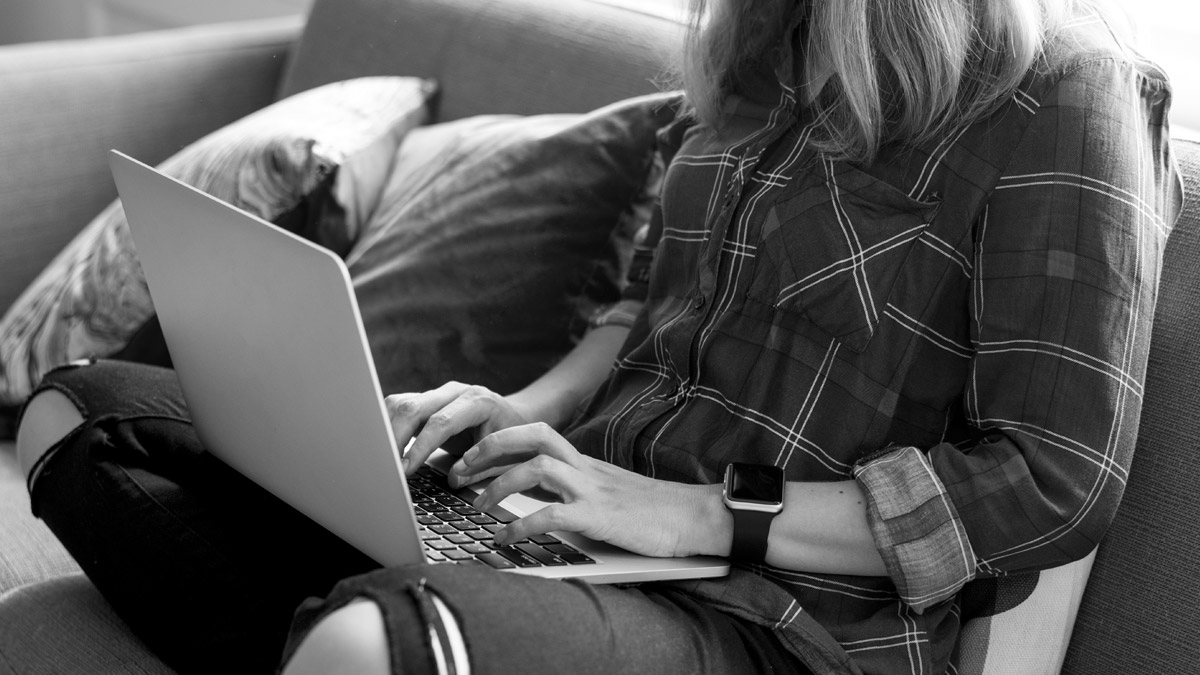 Unfortunately there's no secret formula to the perfect website. You can't just make sure you have x, y and z and then expect hundreds of potential customers to come rushing to your site. It takes time, patience, and often the help of a few good people to build a site that showcases you, your brand and what you have to offer in a way that creates engagement and a desire to work with your business.
However, it's not always easy to spot when your website has reached that sweet spot. In fact, many sites that on the surface look "good enough" often have issues that are turning potential customers away without you even knowing.
If you've been struggling to reach your business goals and connect with customers online it may be time to step back and evaluate your website. After all, while you may be used to that one-second lag when you click the "add to cart" button, new site visitors may find it off putting. And at the end of the day it's the customer's opinion that matters.
So don't wait around hoping things will get better. Take actionable steps to see your business succeed.
What's the first step you should take, you ask?
Read this article. Like right now. You might just find the answer to web problems that you didn't even know you had.
Alright, let's get this started.
***
How does a business lose customers?
First off, let's define what we mean by losing customers.
Essentially, there are two types of customers you can lose: first time visitors to your site and current customers who've finally just had enough of one issue or another. They're both valuable but can be lost for different reasons.
New customers often are lost fairly quickly once they hit your site. Something just doesn't click with them (can be a major or minor issue) and since they're not yet heavily invested in your business it's easy enough for them to jump off your site and to find a site offering something similar.
Existing or current customers, on the other hand, have spent time with your brand and have formed some degree of loyalty to you that has kept them engaged. But at some point during the course of their relationship with your business (and website) they find something that they don't like – and if this isn't rectified that can mean they will take their business elsewhere.
When building, maintaining and updating a site you need to keep both these types of customers in mind to have the best chance for success. That means creating an experience that both draws people in and makes them want to stick around once they're there.
To do that you need to avoid website faux pas that could send customers or clients running for the hills (or to your competitors.)
For example…
Ways You're Losing Customers On Your Website #1 – Difficult Navigation On Mobile Technology With a whopping 80% of internet users owning a smartphone (Smart Insights, 2018) it's obvious that the future of customer-pleasing websites is mobile friendly. But what exactly does that term mean?

Does it simply mean a site that reconfigures itself on a mobile device instead of showing the desktop version? Not quite.

Because the display of a mobile phone or even tablet is limited it can be challenging to ensure that website visitors can access what they need to without feeling like the small screen is overwhelmed with different parts and pieces of a site. For instance, if your homepage doesn't display important information like phone number, search bar, the more easily it can turn customers away.

Hunting and pecking for items on a smartphone is a lot more difficult than quickly scanning a desktop, so it's up to the company to provide as equally seamless experience on both platforms.

What's the best way to make sure your site plays nicely on mobile devices?

Look at the most visited/clicked places on your site to help identify important areas for new and existing users. These will be the areas that need to be most easily accessible on your mobile site. A good website developer will be able to help you lay out the site in a way that intuitively leads to these places and increases the chance that people will stay on your site—and make a purchase.

Ways You're Losing Customers On Your Website #2 – Slow Load Times People lead busier lives than ever, and this means that to most every second counts. That's why it's not surprising to find out that 47% of people expect a web page to load in 2 seconds or less.

Have you become numb to your homepage's slight lag when it's visited from a search engine? Or have you just stopped noticing the one-second delay for photos to load after completing a search?

It's pretty much a guarantee visitors to your site haven't. They might be willing to forgive the first or even second wait for something to load but if it continues to happen there's a good chance they'll take their business elsewhere—particularly if they're new to your site and still building a relationship with you.

The desire for instant gratification on the web is almost subconscious at this point. Instead of an added bonus lightning, fast websites are becoming the new norm, and if businesses don't keep up they can kiss customers goodbye—even if the rest of their site is flawless.

How to solve the slow loading dilemma?

Work with a professional to optimize site speed. Unless you're both an expert in your industry and web development you probably don't know all the factors that contribute to site speed. It can be anything from images that are too large to inefficient code or an inability to handle spikes in traffic. By partnering up with someone who does understand website function intricacies you'll be sure to get to the root cause of slow loading times and offer customers a site better in line with their expectations.
Ways You're Losing Customers On Your Website #3 – Pop-Ups & Ads (Especially, the full-screen ones)

Look, in this day and age most internet users understand that advertisements and pop-ups have become an integral part of the online landscape. But how websites display those ads can vary from "mildly annoying but otherwise ignorable" to "too distracting to go on."

This leaves businesses needing to walk the fine line of showing customers and prospects what they want them to see (promotions, information, announcements, etc.) and understanding that they are on their site with their own personal goals. So when you unleash a screen covering ad attempting to entice new users to join your email list as soon as they hit your homepage or bury the "close" button of the pop-up showing your latest clearance items you cause friction between you and the site visitor before they even begin their interaction with your company.

So how do you avoid the pop-up pitfall?

Design them with customers in mind.

Want to get more people to join your email list? Instead of throwing up a pop-up every time someone hits your site time it so that it only shows after they've spent a certain amount of time on it (it's handy to know the average time spent on your site for this) or create an eyebrow that highlights the main benefit of joining your list. You still get your point across without interrupting an otherwise smooth website experience.

And when building your ads don't try to be clever or sneaky. Make the way to close and ad or pop up easy to find. Hiding it isn't going to make it more likely that customers will buy into what you're showing them—you'll just increase the chance that they leave your site completely.

Finally, add benefit for the ads you show by using order data—at the customer level if possible. When you show a customer something related to an item they bought that's on sale you provide a lot more value than blasting every visitor with the same promotions.

Ways You're Losing Customers On Your Website #4 – Lack of Images or Descriptions Have you invested a lot of time and money into a site that has all the bells and whistles but feel like you're still not experience

the surge in traffic you expected—or, worse, have even seen a dip in the number of people hitting your site? 

That might be because a tricked out website isn't worth much without valuable content for your desired audience. Think about it for a sec: if you're in the business of selling high end outdoor gear easy navigation and streamlined ordering aren't going to get you very far if the actual items you're selling lack information or images.

The numbers don't lie: 87% of consumers rate product content as a very important factor when deciding to purchase. (Salsify Cracking the Consumer Code, 2017)

If people are going to invest in a product or service you're selling they need to feel comfortable enough to make that investment. So if the images on your site of incorrect, poor quality or missing altogether it can be very difficult to convince someone to follow through on a purchase. The same can be said for too short, confusing or misleading product information. A customer shouldn't have to do any guessing about an item they want to purchase from your site—and if they do you'll probably have many people seeking a similar item from somewhere else that explains it more clearly.

At the end of the day it's about trust. A lack of clear and concise information can leave site visitors feeling that a purchase from your site is more risk than it's worth, which can quickly turn a new or existing customer into a lost customer without your even knowing it.

What's the key to ensuring your content keeps customers around?

Being diligent and intentional about crafting copy and providing photos for each and every item or service you sell. Yes, it's time consuming. And, yes, it will feel easier to cut a few corners here and there. But that will get you nowhere fast.

Instead, make keeping descriptions, photos, specs and more up to date an ongoing, high priority task. This ensures that it doesn't become an overwhelming problem that continually gets pushed aside for "easier" tasks. If you want customers to take your site and business seriously you need to provide them with the value they're looking for.

Ways You're Losing Customers On Your Website – #5 Required Log In

Yes, we're aware that for the majority of websites a login is required at some point in the user experience or it provides the user with an enhanced experience once they're logged in. But requiring a login as soon as someone visits your site or to complete even the most basic of functions on your site (like seeing pricing or full search results) can be a major turn off for all but the most loyal visitors to your online business.

After all, today's online users generally tend to "shop around" before they decide to make a purchase. This means that they'll expect to hit your site and be able to get the information they need to make a buying decision without too much trouble. Requiring a log in to get beyond your homepage or find product information can turn even loyal users away—especially if they're not 100% positive you can provide what they're looking for.

And remember, while logging in may be a slight inconvenience for existing customers, for new customers the hurdle is even bigger. They have to commit sharing their information with another website (that generally leads to getting even more emails in their inbox) and slow down their shopping experience—neither an ideal situation for ensuring they stick around. In fact, according to KissMetrics 23% of new users abandon their cart if they need to create an account. I don't know about you but losing 1 in 4 customers to a required login probably isn't the ideal way to grow your business.

So what's the solution?

This one's easy! Only make customers log in when it's absolutely necessary—otherwise, provide useful and easy to find information for both current and potential visitors to give your site the best chance of winning their business. This might mean having users log in just before checking out, providing guest check out, or clearly outlining the benefits of logging in if it's necessary for more than just cart / ordering functions (such as with a website that sells controlled substances). A discount off an order for registering can also help ease that "needing to log in (or register)" pain.

Ways You're Losing Customers On Your Website #6 – Large Blocks of Text

This last way to lose customers on your website is fairly obvious, which means that it can be easy to overlook. Kind of like the idea of something being hidden in plain sight, large blocks of text can be a powerful yet forgotten cause of lost site traffic or conversions.

Unless, you're catering specifically to book lovers with an abundance of time and patience on their hands, any block of text longer than a few sentences can create a hurdle to conversion. People want their information quickly and with as little effort as possible so reading a chunk of text and having to hunt for answers doesn't bode well for keeping them around.

For example, if what you're explaining on your site in a 7 sentence paragraph is explained on a competitor site in 7 bullet points there's a good possibility that customers will find their site more helpful. By displaying information in easily digestible "bites" they're catering to the desire for people to learn as much as possible as quickly as possible.

So even though you may have spent a great deal of time crafting content that's funny, informative and full of personality, if it's not laid out in a reader-friendly way it will most likely go to waste. Fortunately, it doesn't have to be that way.

How do you keep content simple—without sacrificing its value?

For everything you write ask yourself "How does this benefit our ideal customers or clients?" You love what you have to offer to people and want to shout to the rooftops about it. But not everyone wants to know every little details about it like you do.

So to keep things simple, concise and valuable constantly referring back to why a customer should want to buy/read/experience/interact with this item or service will keep you on topic and prevent rambling that does more harm than good.

Oh, and another simple but totally underutilized tip? Read any content you're putting on your site out loud. This will help you catch any errors or inconsistencies to ensure it reads well. (Once you try this the first time you'll never believe you haven't done it before.)
So what did we learn?
Websites are beautiful, many-layered things. They allow businesses to connect with customers at all hours of the day. But they also require thoughtful attention to maximize their effectiveness.
If you've been struggling to reach your online goals you may be dealing with one or more of these web issues that can drive away site visitors before they convert. Take the time to evaluate your site and see what you can do to get the most out of its performance and continue to achieve success.